Ingredients:
1 piece chicken thigh fillet
Instructions:
Mix corn flour with 1tsp of baking powder, panko bread crumbs, garlic powder, onion powder, paprika and salt. Add the seasonings to the butter milk if you like.
Marinate chicken in butter milk for an hour or over night.
Dip thigh fillet in flour mix, then egg, and one more time in flour mix.
This part is important if you really want your chicken to have extra crunch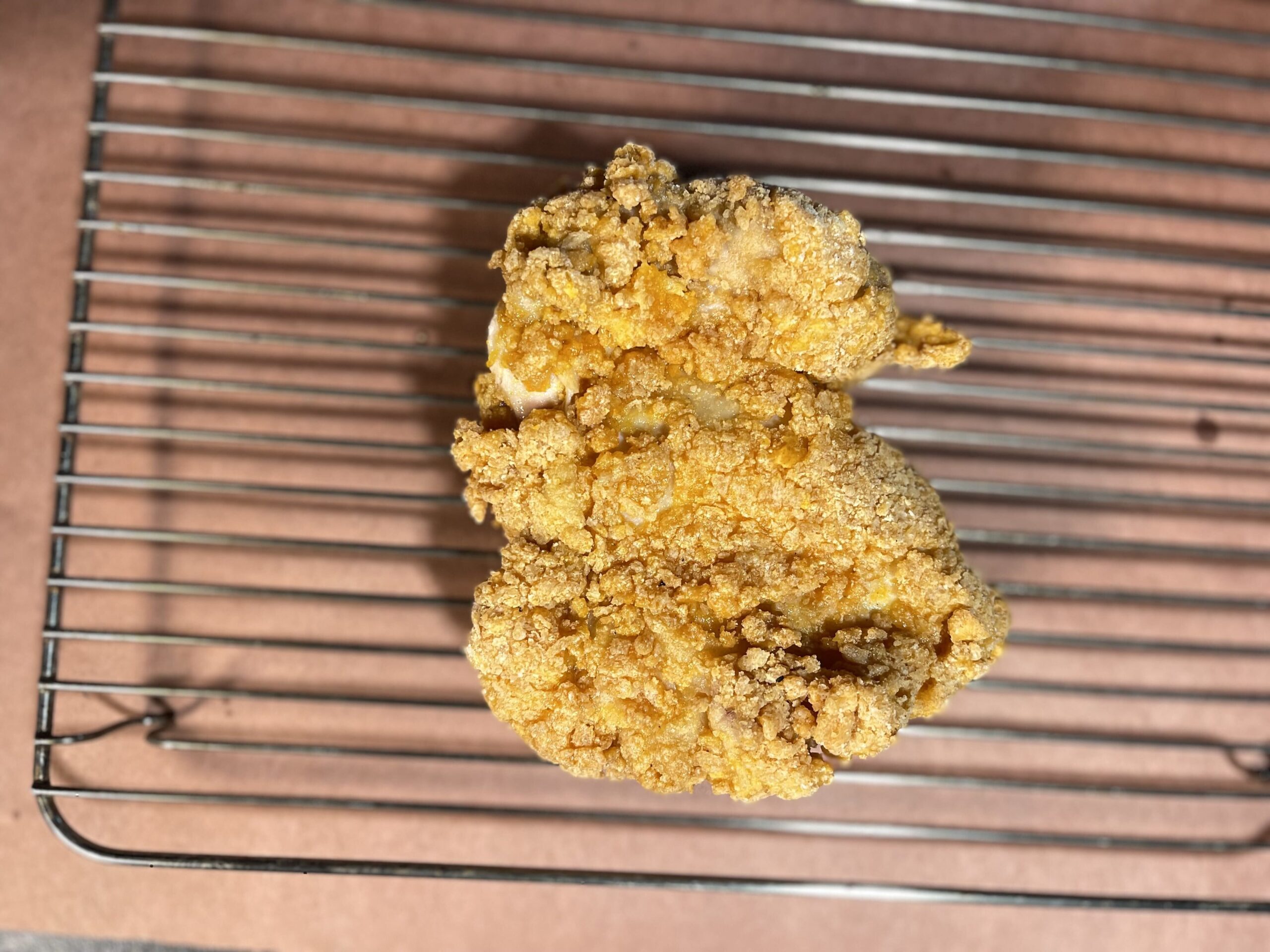 Fry chicken in oil for 5 minutes on medium to high heat then let it rest for 5mins and back into the oil for another 3 minutes
This particular recipe uses corn flour and baking powder in it, which will help to give the breading an extra crunchy texture. Give this recipe a try next time you're craving some fried chicken on-the-go!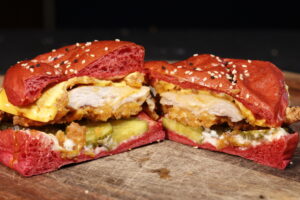 BUY CHICKEN THIGH FILLETS NOW