Crispy Chicken Tacos are a delicious and easy weeknight meal, especially Tuesday! They can be made in minutes with just a few simple ingredients.
The chicken is crispy and flavorful, and the toppings add a nice crunch. You can customize them to your liking, adding whichever toppings you like best.
Ingredients:
Chicken breast or thigh strips
Seasoning:
Paprika
Salt
Cumin
Chilli powder
Onion Powder
Garlic Powder
Salsa:
Onion
Tomatoes
Garlic
Guajillo Chili ( you can use any chillis you want )
Spring Onions
Lime
Coriander
Chicken Powder
Salt
Method:
Cut chicken into strips and season, fry up on medium heat until cooked and set aside.
Toast the salsa mix on a pan with no oil and cook until fragrant with a bit of char but not too much. Blend or hand mix with a bit of water, and add lime, coriander, salt and chicken powder to taste.
Warm up tortillas in the microwave just to softened them up a bit, place some chicken and cheese in the tortillas and fold them up. Shallow fry in medium heat on both sides for 30 seconds or until nice and crispy.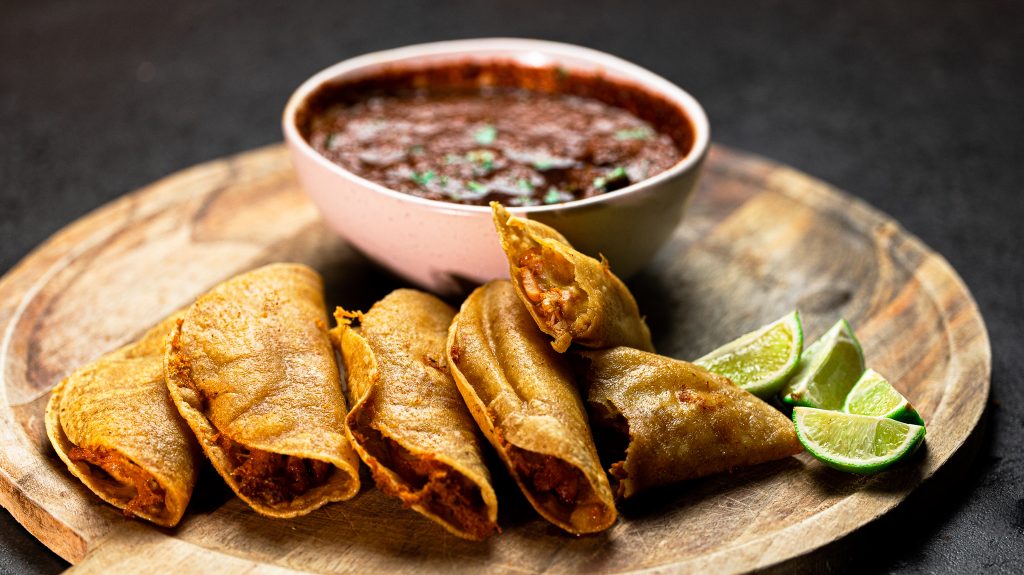 Buy Chicken Now