Date night sorted!! Impress your date with some grilled Wagyu & Steak Tartare .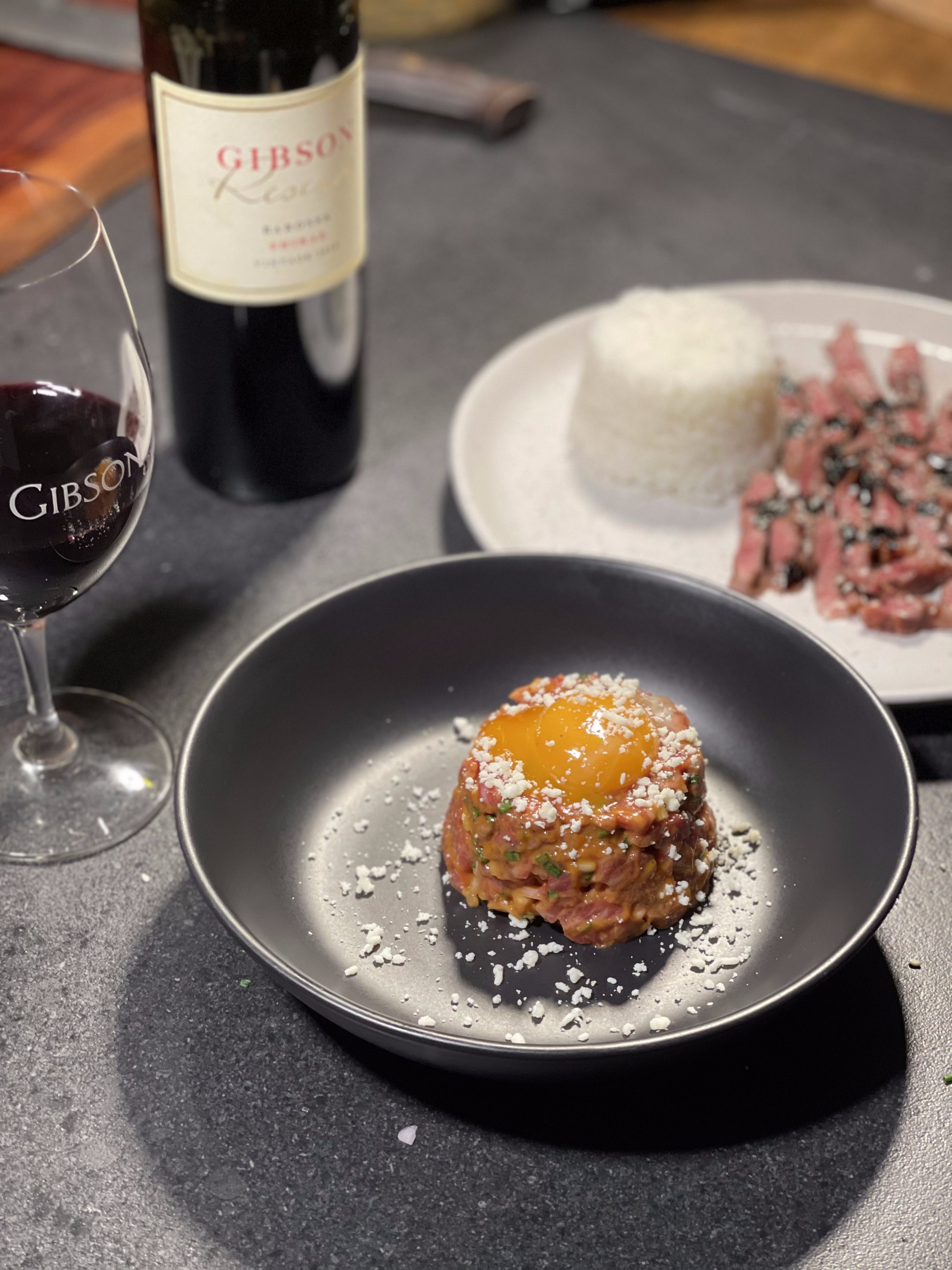 This wagyu pack is $100 with some quality Barossa Shiraz from Gibson Wines. The pairing with wagyu has never been better, really the wagyu speaks for its self and need only needs minimal flavour. But I wanted to try something different and blend the wagyu with some asian inspired flavours and colours!
For 2 people the wagyu tartare is very filling. You can have it with some good quality toasted bread or crostini to add that extra crunch with the tartare. Just like little canapés that you can down in one bite.
Grilling the other piece over some smoke is a bonus but hot and fast in a pan is just as good! These cuts aren't that thick because of how heavy and rich the meat already is, combining this with rice just helps break up that nice rendered wagyu fat (flavour town). The drizzle sauce adds this extra soy sweetness that is still light and doesn't interfere with wagyu flavour and again the sauce on the rice goes very well.
Wine & Wagyu
Wagyu Sirloin Tartare
Goyachung
Dijonaise Mustard
Shallots
Chives
Mirin
Sesame Oil
Black Pepper
Parmesan Cheese
Egg Yolk
Wagyu Scotch & Drizzle Sauce
Sugar
Soy Sauce
Garlic Powder
Onion Powder
Oyster Sauce
Black Pepper
Sesame Seeds
Wine
Gibson Reserve Barossa Shiraz 2018
Check out our video on:
TikTok https://vm.tiktok.com/ZSJCvcxhv/